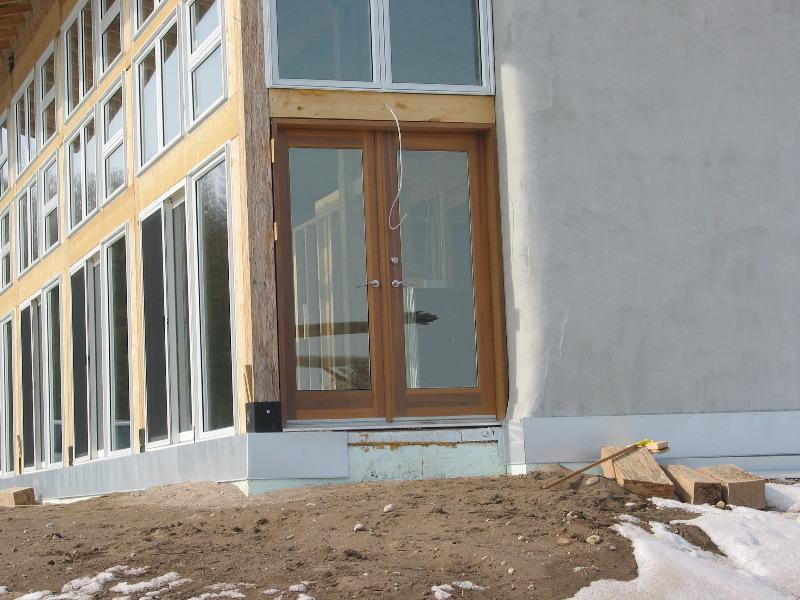 Noxious Fumes Redux
We had a great day today. I caulked the outside windows. Dad and I put the second pane of glass in the front door. Dad is building a little hut for the generator so that it can sit outside and be locked up safely. We've been charging the batteries with the generator over a fairly thick 100' extension cord. By putting the generator outside of the battery room we can use a shorter length of #10 wire. So what? Well there was a 10 volt drop across the 100' cord and we could only charge at 15 amps. With the #10 cable we get no voltage drop and can charge at 25 amps. That makes a big difference when you are charging the batteries.
Mom and I worked most of the day on cleaning up the floor in preparation for sealing the remaining area. We finished the remaining three back bays, the kitchen, dining/living rooms and the gallery. So the whole slab has been sealed. I expected that we would only get half done today and we'd do the rest on Sunday. This means that we can start drywalling in the bathroom.
Monday we're heading up to see Pete and Tina to see about the finish coat of stucco for the inside. Pete's got some samples where he's added marble dust to the stucco. Sounds very cool.
Posted by: Glen

February, 21, 2003