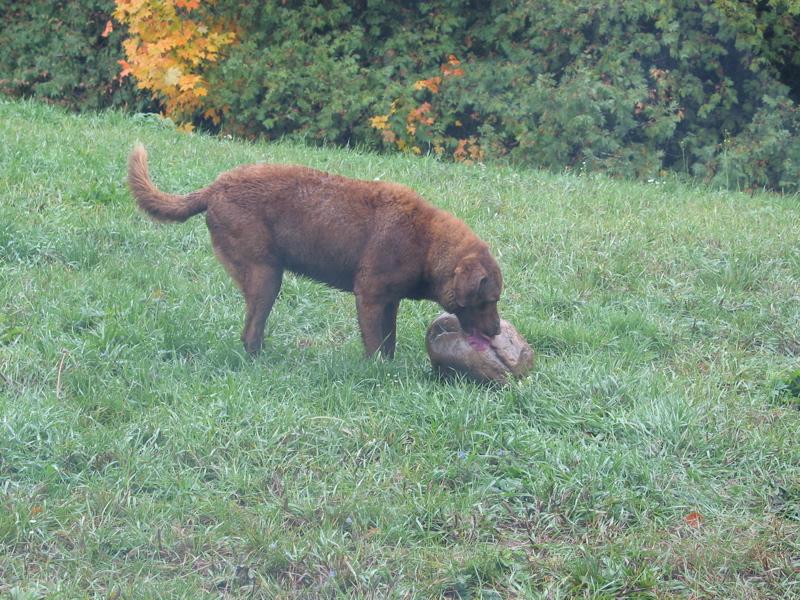 Interior Work - Part Two - The Stone Wall
One of the tenets of passive solar design is thermal mass, and from a passive solar standpoint there are two problems with our house: too much glass and too little thermal mass. But we've been over this before. This weekend we added about 3500 pounds of thermal mass to the north wall of the bedroom. Due to an odd coincidence I met again one of the stonemasons who helped build the arch mentioned here. I got to talking with him about my ideas for the north wall of the living room and ended up hiring him and his partner to help me build the wall using stone from my land. This is a dry laid (no mortar is used) stone wall measuring 12' long by 3' high and 20" deep. 20" is pretty narrow for a drystone wall but we're not anticipating getting any frost heave in the living room. To figure out the weight of stone you usually use the weight of water which is 62 pounds per cubic foot.
Bright and early Saturday morning Matt and Mike arrived and we spent the morning drivinga round the land investigating and excavating the various stone piles around the land. Eight trips later we had a good bunch of stones to work from and we started work on the wall. I've rebuilt some of my grandfather's mortared walls, but I don't have very much experience with dry stacked stone. One of the secrets of a dry stacked stone wall is that it is actually two walls, that lean into each other. This lean is called the batter. We could cheat a fair bit because we were building on a solid surface that wouldn't (hopefully) be moving. So we have only 1" of batter in 3' of height; it's barely noticable.
On Sunday Matt and Mike returned and brought John the fellow who was running the arch seminar that I crashed. With three of them working (and me helping) things moved much faster. We made four more trips for stone - if you're building a wall budget on needing about two to three times as much stone as you need for the wall. Things wrapped up around noon, with the wall capped and level and looking pretty spectacular. It'll take a bit of time to see if the wall is enough thermal mass, I suspect that we'll need a bit more mass. But it looks spectacular, and when the wall is finished with our cedar I think the whole living room area is really going to come together.
Now if you know Gator, you know that he loves stones. Loves them in a way that is nothing short of disturbing. So imagine if you will attempting to build a stone wall witrh a dog who is obsessed with rocks. Imagine that dog spending two days with several men who are equally obsessed with rocks, though not perhaps in quite the same way as Gator (I never saw Matt lick a stone). It was an interesting weekend.
Posted by: Glen

October, 23, 2005