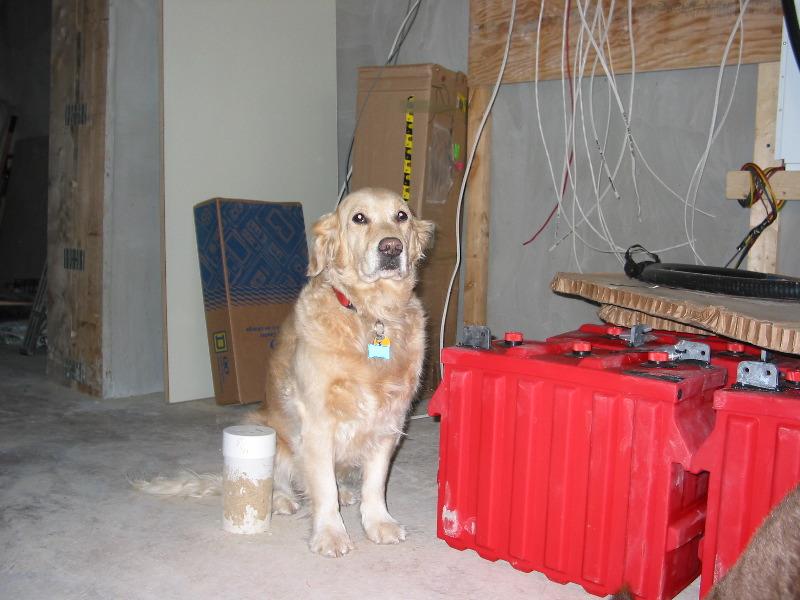 Now THAT'S Cold
Today when I left the house, I walked out the front door and locked it behind me. That felt so cool.
By the way it was minus 19 degrees Celsius outside today, keep that in mind. Minus one million with the wind chill. Man it was cold in the wind.
We have water. The pump is in the well, the line is run into the house and into the pressure tank. Yesterday Dan installed the boiler, it just needs the gas hookup and we could have warm floors. The gas will be installed early next week, the guys showed up this morning but they were completely unprepared for the job, they had been misinformed back at the shop about what they had to do at our place.
So here's the scenario, Eric dug a trench with the backhoe, breaking through the frost from the well to the house at a depth of about five feet. We had left a piece of Big-O pipe through the foundation into the back room to run the water lines. Andrew ran the lines in, we back-filled the trench and Andrew connected the pump and dropped it down the well. That took almost all day. Andrew will come back later when the heating is in to finish the rest of the plumbing. While Andrew dropped the pump, Eric graded around the front of the house, the grade is almost at the right level.
Even though it was so cold today the sun was out all day long. I'm pleased to report that the windows worked quite well. By the time I left at 4pm it was -18C and inside it was -4C. If you stood in front of the windows you could actually feel it warming you. Very cool.
My new hat might be goofy, but it is damn warm.
Posted by: Glen

January, 17, 2003