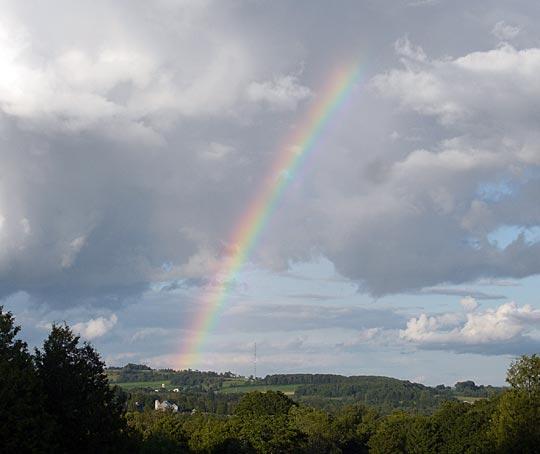 Sorry it's been so long.
As often happens around here it's been quite a while since my last post, so I figured I'd upload some pictures to give a sense of some recent events around here.
We finished of the deck on the east side of the house with some steel grating we acquired a year or so ago. Near the back part of the house we built a sandbox for the kids. When they're grown we'll make a nice zen garden or something back there.
Joanne has been busy finishing the ash boards that will be going up on the ceiling. We figure that we have enough for the whole front half of the house. The scaffolding is out on loan right now, but comes back in a week or so, this will be a late summer job for us, but it will be fantastic to have a ceiling up.
Most blog readers beyond friends and family won't know this but we lost both of our dogs in the last 12 months. Ceara had a stroke and had to be put down last May, she was 14 1/2. Gator had a tumour on his spine, we had to put him down in February. Gator made it to 11, which if you were familiar with his tendency to eat foreign objects was a miracle. We were devastated. The picture above is Cash. He's our new boy, a 3 year-old Chesapeake Bay Retriever. The boys are head over heals in love with him. Fortunately he has shown no inclination to eat rocks.
Sometimes I can't believe how lucky I am to have ended up here with such a fantastic family and place to live. Sometimes the universe concurs.
Posted by: Glen

July, 16, 2009