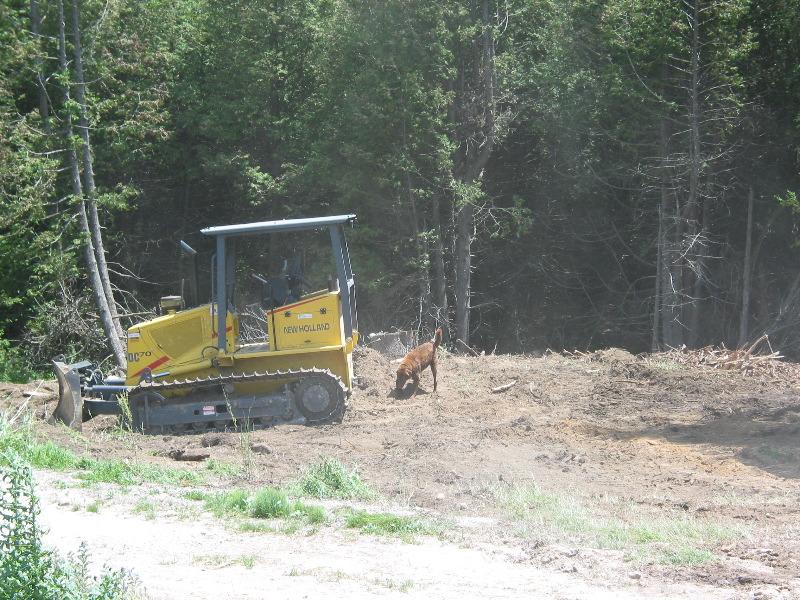 The barn comes down
We pulled the last part of the barn down today. It took quite a bit of doing. Despite its lean it was quite sturdy. We finally got the last section down by pulling with the bulldozer.
We've been held up a bit with our other stuff though. The septic system isn't going to be done until sometime next week—if we're lucky. And we're picking up our kitchen cabinets on Tuesday.
Here's the barn pictures, plus some views of our new grading around the front of the house.
Posted by: Glen

July, 11, 2003