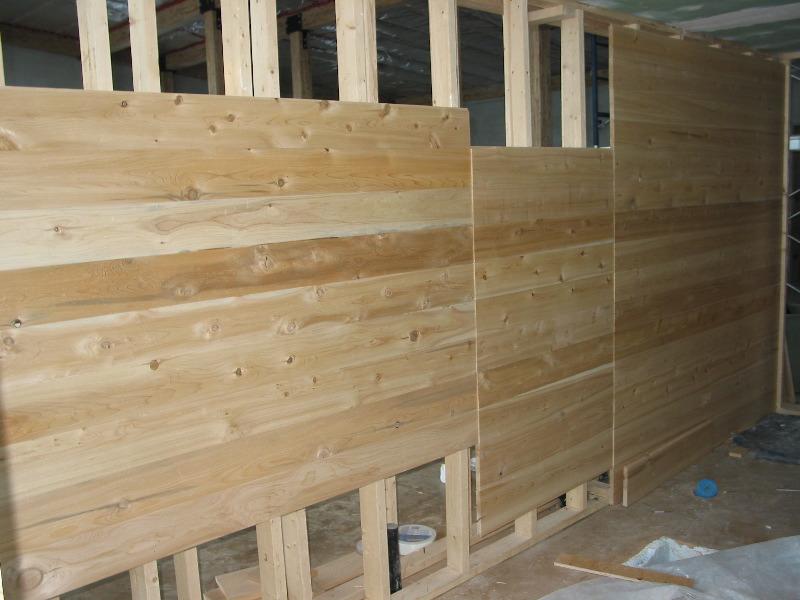 Sweet smell of cedar
Everybody was busy today. Mom continued her onerous task (but cheerfully), Joanne worked on the drywall and then sanded posts. Dad and I put up the first of the cedar boards in the bathroom, then we ran some wires for the front rooms, then we attempted to put up the cement board for the area around the dog bath.
Now I'm tired and I think I'm getting Joanne's cold. Blah.
Posted by: Glen

March, 15, 2003