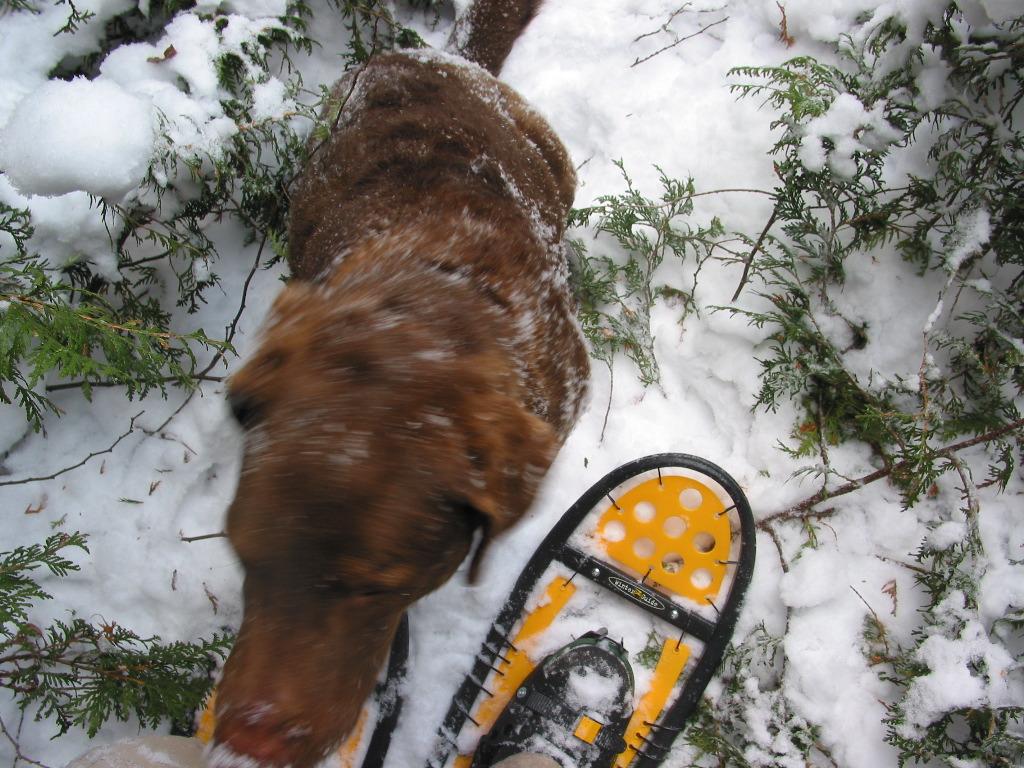 Idle feet… get lost
We didn't work today. It was -21C this morning and since we Hunter's value our various extremities we didn't go down to the house today. Instead Dad and I drove into Peterborough and picked up his new 8" industrial joiner. And no, that has nothing to do with Canada relaxing its dope laws. The beast weighs 600 pounds; we managed to get the box into his garage, it may stay there for a while, neither Dad nor I could lift the main table.
It warmed up to -6C by the afternoon so I took the dogs to the land and we went for a nice long walk through the bush. I carried my camera with me and snapped a picture of anything that caught my fancy.
I also managed, somehow, to get quite lost on my own land. So lost in fact, that I ended up not on my land but on my neighbour's. Once I figured out where south was I snowshoed my way back, and then we met the turkeys. Two of them, the dogs actually seemed to notice them for a change. Unfortunately (or possibly fortunately) you can't exactly be stealthy in snowshoes and they were all ready high-tailing it before the dogs got close.
Posted by: Glen

January, 18, 2003