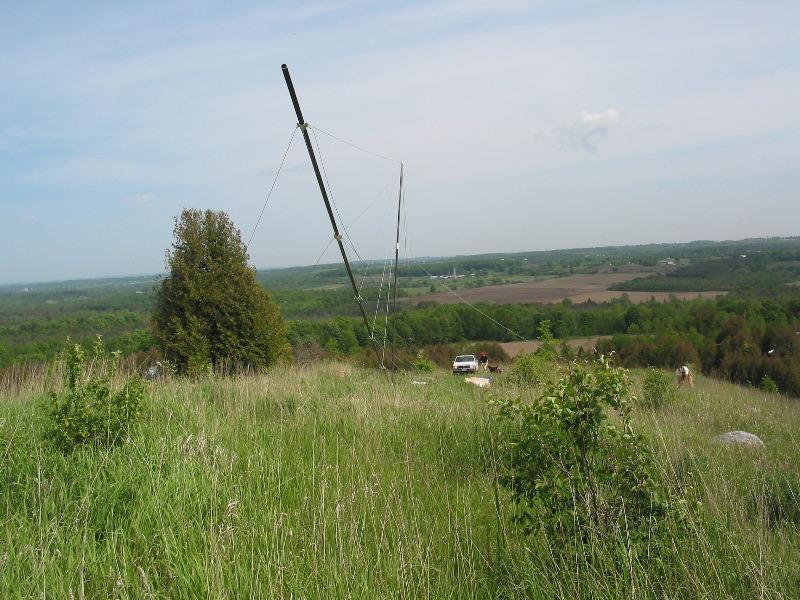 The Tower Part One: Erection
We could not have asked for a better day to raise the tower. 22 degrees, nice breeze, warm sun and clear blue skies. The breeze helped keep the black flies and deer flies away, mostly.
Simon and J.P. from Generation Solar were here to provide the know-how, my father, and myself to help. It took us four trips up the hill with the truck to carry all the pipe and tools. We had seven lengths of schedule 40 pipe (from Turkey, oddly enough), two at 22 feet, five at 18 feet. Five of the pieces were for the tower proper, and two were for the Gin pole. It turned out we had to clear a bunch of brush to make way for the guy wires. You try to be green and you still end up cutting down trees!
It took us from 10am to 5pm to assemble, raise and tension the tower properly. Next week we'll lower the tower and attach the wind generator. Then the real fun begins.
Rather than try and explain the whole process I have annotated the pictures. Enjoy.
Posted by: Glen

June, 06, 2003