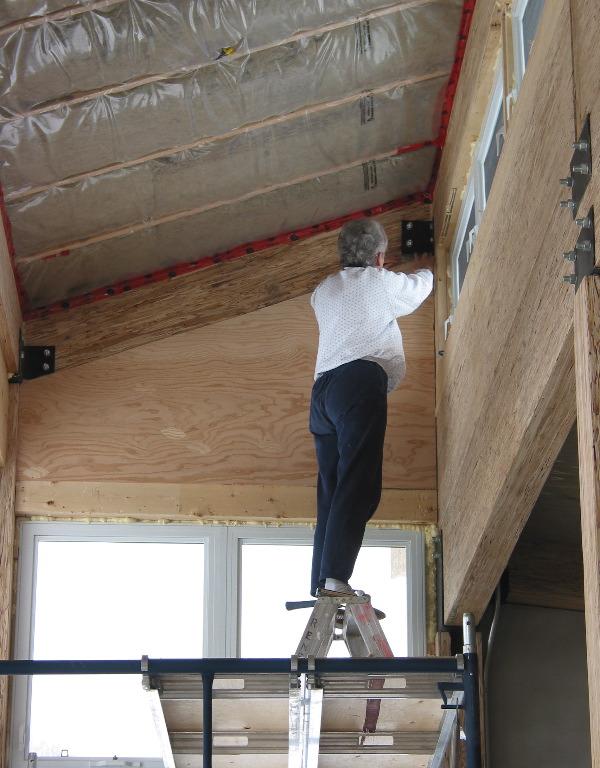 Drywall Part Two & fun in the snow?
Taped and mudded today. Joanne came up from the city in the morning. The first coat is done. The second tomorrow, if we have time.
Monday, Simon's coming up first thing to give us a lesson on the off-grid system. Then we're up to Pete and Tina's for lunch. Pete's done some examples of his stucco with marble dust for us to check out. We're hoping we can get that done soon.
We had many guests today. Paul came by with his friends Jill and John. He wanted to check out our progress. He promised Jill and John a pleasant snowshoe around our land. What he didn't tell them is that we got another six inches of snow last night and that we don't exactly have any groomed trails. Even with snow shoes it's not easy going. The extra snow certainly didn't make things any easier for the dogs. Both were porpoising around just to get anywhere.
When we got back Mike Cooper and his wife Karen were there. Mike hasn't been to the house since before the New Year. He was pleased with what he saw, and gave us some advice for the drywalling.
That's it. I'm about as tired and sore as the dogs.
Posted by: Glen

March, 02, 2003