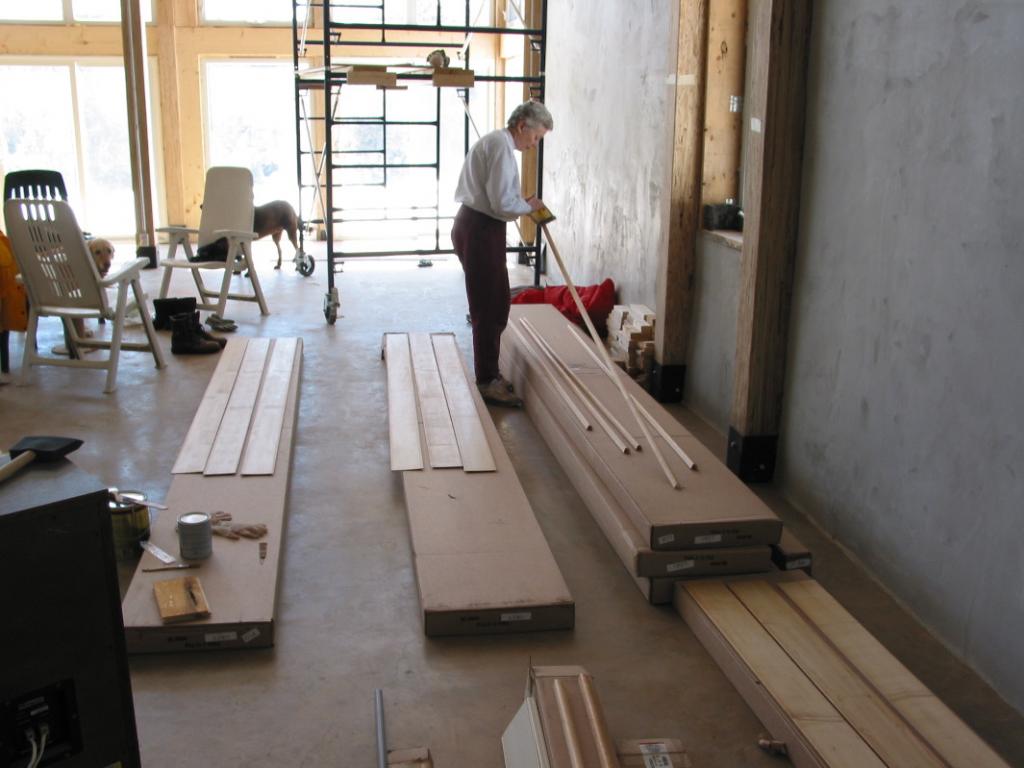 A fine winter day
However odd it might be having a day like today in April, it was a beautiful one. Just above 0C, blue sky, bright sun, and everything coated in ice. Everything was glittering like fields of tinsel.
We got a late start at the house because Dad found some nice cedar boards in his basement that we had missed, and that gave us enough to finish the outside walls. So we had to do the plane, joint, rip and rout process all over again. So Dad and I (but mostly Dad) got the last boards up on the outside bathroom walls. Mom spent the day with a paintbrush in her hand sealing baseboard, bathroom walls, and priming the dog bath. I (finally) put up the outside backdoor light, and worked on the dog bath and bathroom. After Mom and Dad left I sanded the bathroom walls and got one end stained.
The house is passive solar, and it has been designed with the sun in mind, but it really is amazing the dramatic effect the sun has on the house. The temperature (and comfort level) goes up about 5 degrees and the solar panels were producing 10 amps. Sweet. Plus the whole house just lights up, it's so much brighter and inviting.
Posted by: Glen

April, 06, 2003