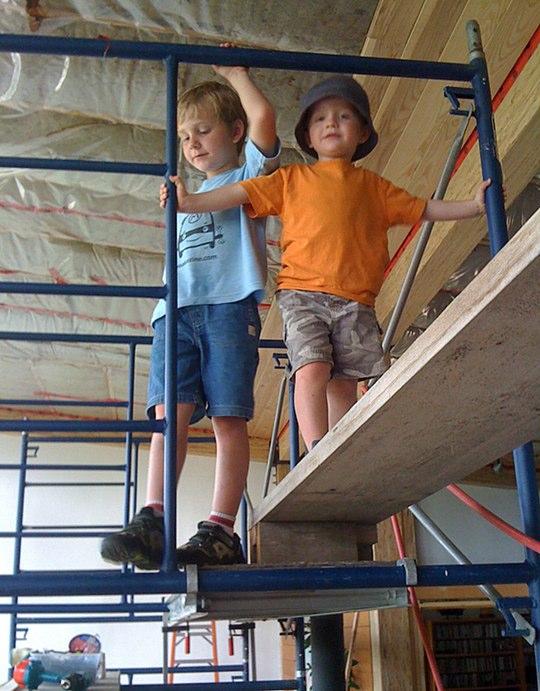 Ceiling progress
We've been making some excellent progress on the ceiling. It's rough work handling the hardwood boards up over your head, I can only manage about 4 hours at a time before I'm done. For the back section we'll mill the boards thinner, we don't need a full 5/8" for a ceiling, 1/2" would work out just fine.
Luckily we've been getting some help from friends and family. Phil and his boys made a trip up and we got a big section done, Stephen came by and lent a hand, and of course Dad's been a rock.
Every board has to have each end squared up with the chop saw and all of the end boards have to be custom cut to fit. Joanne has become a master with the saw, tape and square.
We're about two thirds done and might even be ready for trim in a few weeks.
Of course the boys wouldn't mind if the job lasts a while longer, after all most kids don't have a jungle gym in their living room.
Posted by: Glen

September, 28, 2009