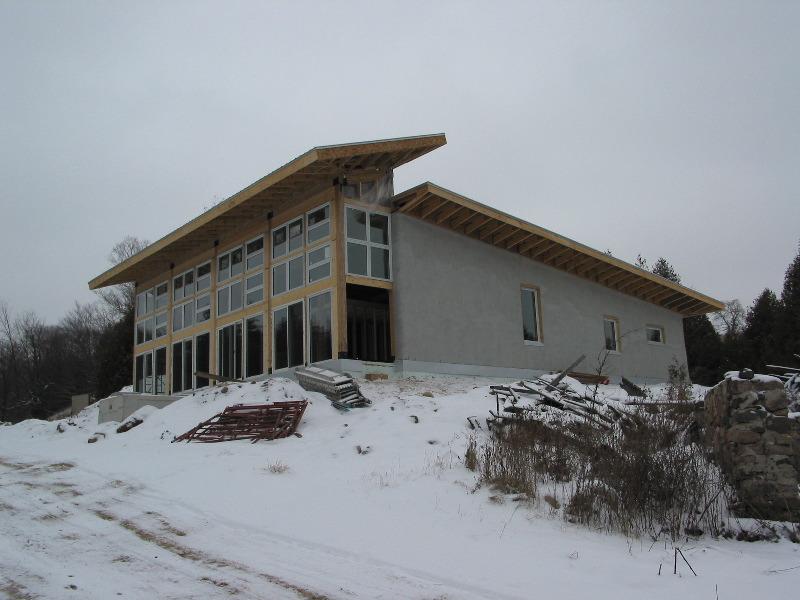 Snow and Electrical
We spent the afternoon working on the wiring again. We've got the wires laid out where we want them and now we're just stapling them in place. Mom and Jo are busy sanding the posts and beams. One pass with 60 grit, and later they'll do another pass with 120 grit. Yesterday in Peterborough we bought Joanne her own Random Orbital Sander, so now she has steel-toed boots, a tool belt, a hammer, and a power tool. She's rough and ready to go!
We got a whole bunch of snow today and it looks to keep going all night long. Eric dropped by to see if the drive needed plowing and we chatted with him for a bit. He's going to talk to Andrew (the plumber) and coordinate getting our water hooked up. Now since Andrew said before the holidays that he was going to coordinate with Eric between the two of them hopefully they can get this done.
We didn't take any pictures again so I thought I put together a bit of a retrospective of what we got done in 2002. So here's the year in pictures.
Posted by: Glen

January, 03, 2003