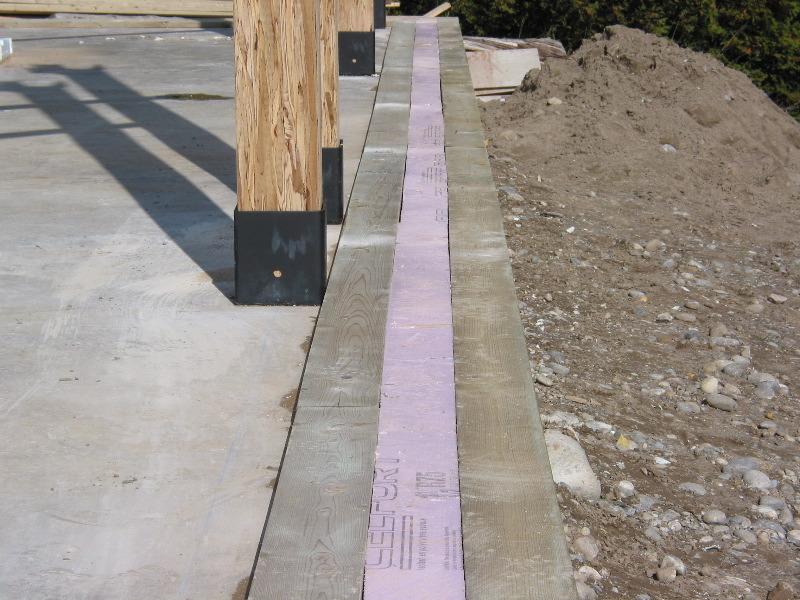 Window and Door Bucks
We did some work on the door and window bucks today but got rained out. I also replaced the inside portion of the straw bale curbs - I had made a mistake and didn't leave enough space for the weight of the outer layer of stucco. The curbs are now 16" wide, that should do the trick. Next week they continue with the post and beam, I'm hoping to get up the for at least one day. I hate just getting the daily report from my Dad, I want to get up there and participate a bit more, the weekend just isn't enough.
As has happened several times over the course of this project a subcontractor has gone AWOL, this time it's the roofer. This always leaves me in an uncomfortable position, they might be off on another job and just temporarily out of contact, but ready to do your job as soon as they get beck, which has happened before. Or they might be busy with some other large job and they have no intention of doing yours, nor are they going to call you to let you know, which has also happened before. So what do you do?
Posted by: Glen

October, 20, 2002