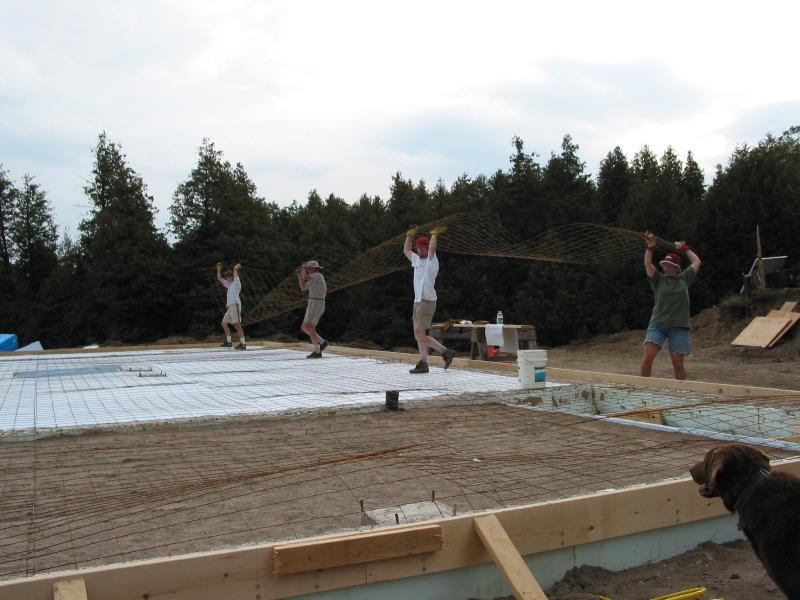 Foam and Wire
Sunday we were back at the land. This time we were laying the foam underlayment for the slab, and the wire that goes above it. The radiant in-floor heating coils will be tied to the wire mesh which will be in the centre of the slab. How do they get the wire mesh into the centre of the slab? They have poles with hooks and while they're pouring they hook the wire and pull it up.
Ian and Tiffany came out to help as well as my parents. Tiff was sporting some seriously snazzy new workboots. We don't have pictures of the boots but we have lots of others.
The dogs always find interesting shady spots to watch the work.
Posted by: Glen

September, 22, 2002